Author: Raspberry Street Press
Welcome To Raspberry Street!
November, 2018
IoT that just works. Is it real life – or just a fantasy? Is it possible to develop an affordable, easy to use, and versatile IoT solution that uses existing hardware – and helps enable our internet-connected future?
At Raspberry Street, we think that IoT should be easier than it has been. Complex computers, expensive sensors, and clunky, expensive management programs – we want to leave it all behind.
That's why our company was founded. IoT is the biggest buzzword since, well, the internet! But unless companies are empowered with simple, affordable, and easy-to-use tools to take advantage of the IoT revolution, we may never unlock the true potential of IoT connectivity.
The Raspberry Pi – A Perfect Solution To A Common Problem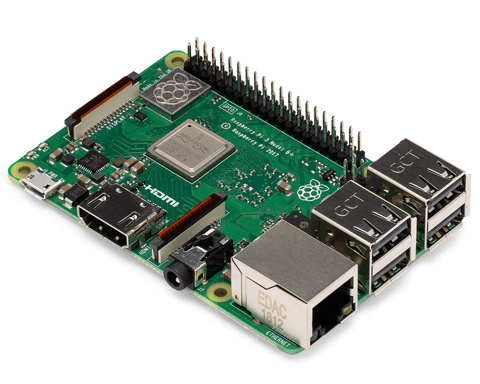 The Raspberry Pi is, in our opinion, already a perfect IoT device. It's being used to solve an increasingly wide scope of problems, and collect and measure data in dozens of industries.
But what it lacks is a dedicated management platform – one which makes it easy to monitor the health, performance, and connectivity of all of your connected Pi devices.
And that's what we've built. Raspberry Street is a fully-featured, web-based management program for Raspberry Pi devices. Whether you already have your own Pis, or you want to purchase Pis from us that are pre-programmed for use with Raspberry Street, we make it easy to get started with our platform.
We're dedicated to making it easier to utilize Raspberry Pi devices in commercial and industrial spaces. We believe that the world can benefit from your ideas – and Raspberry Street can help make your IoT projects a reality.
Our Motto– It Just Works!
At Raspberry Street, the question we ask ourselves the most is this. "Does it just work?" If the answer is "no", then it's time for a redesign!
This applies not only to our IoT platform, but to every aspect of our company. We are always working on new functionality for our platform, in order to make it more powerful, simple, and available to everybody.
We think that you shouldn't need a degree in software engineering just to understand and use an IoT management platform – and that's why Raspberry Street was created. (For more about this, and our views on simplicity and user experience design, check out our other post,"Importance Of Simplicity In IoT")
So, allow us to introduce ourselves. We're Raspberry Street – and we're making IoT Easy as Pi!
So come live the Pi life with us! Learn more about what we do on our website, or feel free to contact us and drop us a line – we would love to answer all of your questions about what we do, the capabilities of our platform, and more.
---